DRIVER BIO: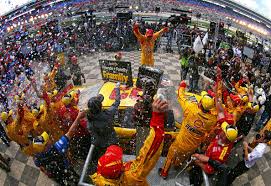 With 19 career Sim Unlimited victories, including wins in such crown-jewel events as the Daytona 500 and the Brickyard 400, Iceman has proven to be an elite driver in the elite series. In addition to his impressive performance on this side, Iceman also has a NASCAR Nationwide Series championships, 48 Nationwide Series wins and 10 NASCAR Camping World Truck Series wins (on iRacing).
But after spending his entire Sprint Cup career with Performance Motorsports – a span of 250 starts beginning in 2009 that resulted in 189 top-five finishes and four top-three results in the championship point standings, including a Sim NASCAR Nationwide Series Title – Iceman returned to Nascar in 2014 to drive for his own Outlaw Motorsports team.
While Iceman's surroundings have changed, his laser-like focus has not. He still wants victories, but another championship is what he covets most. His creation of ORT, which won the Pennzoil Pro title in season one with driver Kyle3001ny, was made in pursuit of a championship.
The determination Iceman displays today was set into motion when he was 5 years old, thanks to a go-kart he received from his parents for his kindergarten graduation. The now Sprint Cup veteran from Tampa, Florida, hasn't slowed down since, as Iceman has built an impressive record that includes more than 115 wins across multiple series – Forza Road Racing, NASCAR and iRacing.  
After gaining experience behind the wheel of his go-kart, Iceman began racing at local tracks at age 7. For 10 years, he was a force on the karting circuit, earning 50 wins and two Track championships.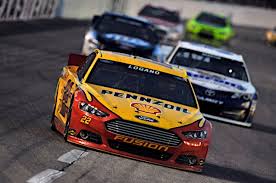 With an impressive resume of wins in the karting ranks, Iceman made the move to full-bodied stock cars. He competed at local racetracks in the Late Model division starting with the 1997 season. In 1999, he was the Late Model track championship runner up at Sumter Speedway in SC.
Upon quitting driving for college and NASCAR career path, he advanced to racing in leagues online. Iceman also started and finished 3rd in his sole-owned No. 46 Street Stock.
Upon returning to NASCAR from Forza, Iceman's focus was undeterred in 2014, announcing he and Kyle3001ny and Camshaft would team up as a three headed monster at Outlaw Racing. He established himself as a contender for the championship. He amassed nineteen victories, scored multiple top-fives and top-tens, and finished second in points for Pennzoil Pro.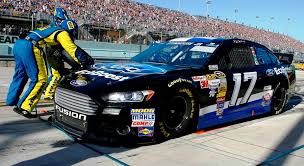 Iceman will start his next season in a new crew chief in veteran Charlie Lewis. But among all the newness remains a steadfast pursuit of excellence.
When he's not behind the wheel, Iceman enjoys spending time with his wife and son, their pets, family and friends. In his spare time, he can be found gaming and cheering on the South Carolina Gamecocks.
Iceman is also passionate about his philanthropic activities, which include working with his charity, the Outlaw Foundation (OutF). He started Vision Racing in season two to support programs that positively enrich the lives of children throughout the United States and build drivers to the next level.
Iceman resides in Gaston, SC. with his family.
SCHEME SCHEDULE:
PENNZOIL PRO DIVISION
Haas Automation
MONSTER ENERGY RACING SERIES
Haas Automation
REALTREE SHOWDOWN
Haas Automation
TRACKER BOATS ELITE
Haas Automation